When looking for narrow search on call activity, you can look up on the combine call detail report by user or call detail report. Whether you are looking for a dispute calls or a call originated from a number, the combine report takes you to finding out the source of the call.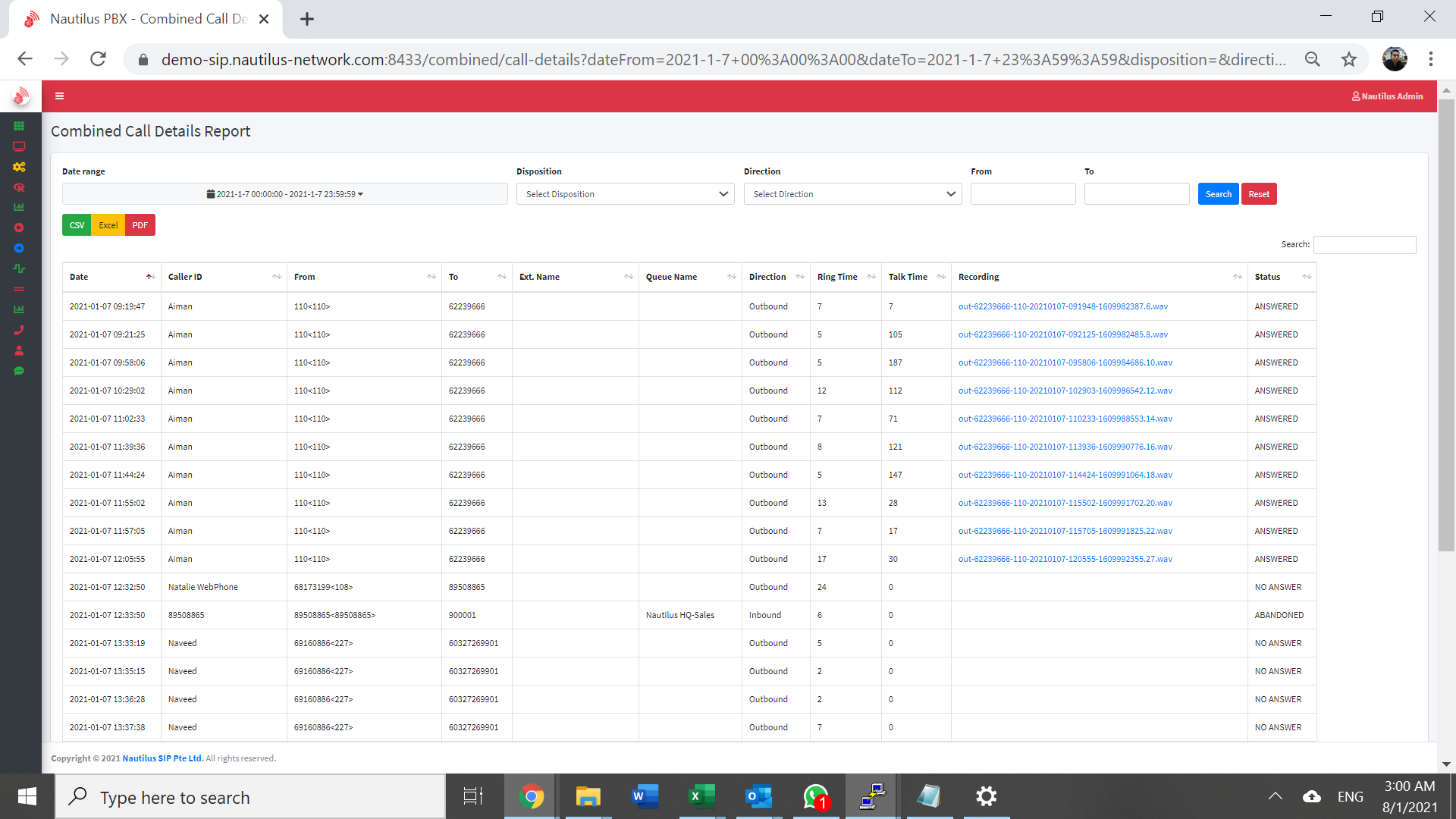 Each call record gives the date and time, source and destination, duration, direction, status and recording. When you search a particular call , you can rely on the search filter to narrow down the search easily. The call detail report is a chartered location of all call activities.
We start with the date and time which you can sort it when you load the report. The caller ID tab gives you the caller ID of the call origin. The from tab is the source extension or number. The To tab with the destination extension or number. The call report shows the name of the extension and queue.
If the call goes into a specific enquiries, it would travel into a queue and be distributed to a group of phones which you have assigned it. For more information of queue, please call or email to support@nautilus-network.com.
The call report provide the ring time and talk time. Its always important to understand the time a caller waits before it is picked up because it will give you a perspective of the call and the nature of the waiting time.
Last but not the least is the call recording. If you have activated call recording on phone calls, you can download from here swiftly.