Two-factor authentication works by adding an extra layer of security to your account — an additional login step — to prevent someone from logging in even if they have access to your password.
When you sign into any of your reporting portal accounts, the basic level of authentication requires only your password to log in — that's one step to verify your identity. 2FA adds a second piece of info (or a second layer) that you need to provide before you can get access to your account.
Upon user login
Upon initial login, a time-sensitive 2FA code will be sent to the user via the email provided. This email can be updated by the Administrator on the Nautilus Reporting Portal.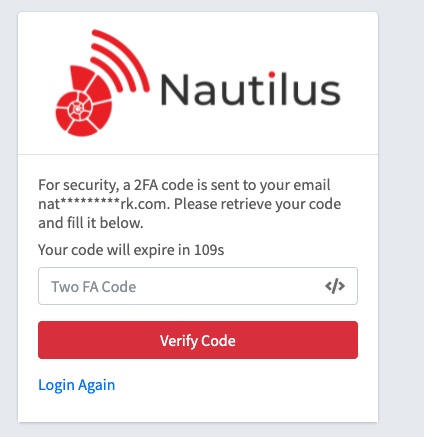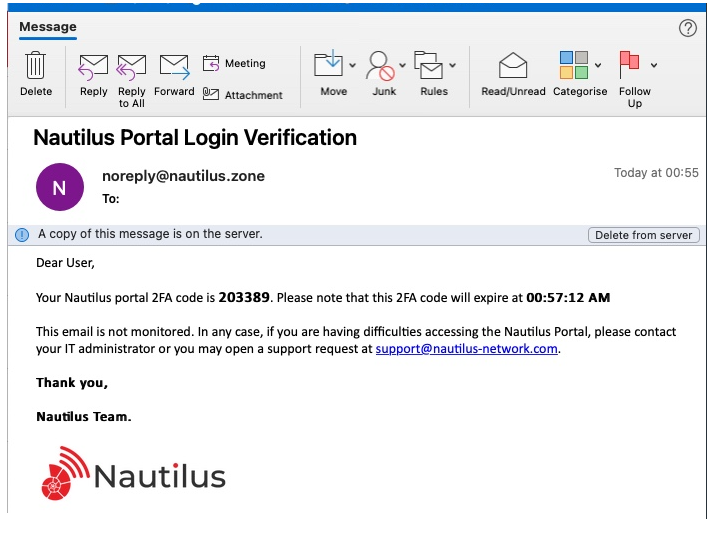 After receiving the code, users need to enter the 6 digit 2FA code and click 'Verify Code' before the code expires. Upon successful verification, users will be directed to the Nautilus Reporting portal default main page.
Users need to check for an email from 'noreply@nautilus-network.com' containing the 6 digit 2FA code.
If users do not receive the email and would like to request to resend the 2FA code, please click on the '

Resend Code?

'. The newer 2FA code email is always the valid code.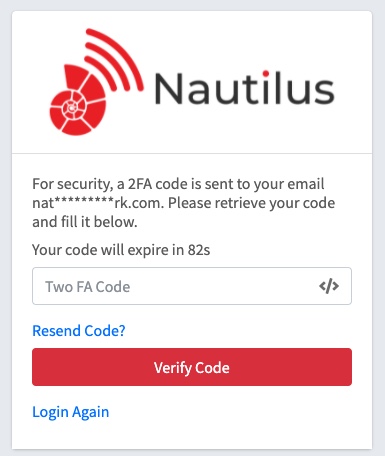 Users will not be able to use the 2FA code after it expires. Request for a new code by clicking "

Resend Code?

"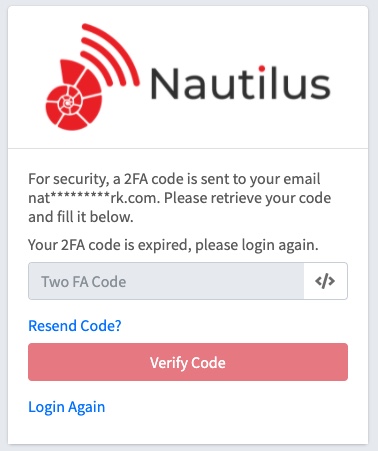 Consecutive failures in applying the code within the expiration period will result in users being temporarily blocked from logging in.
If users are inactive for more than 1 hour on the Nautilus Reporting portal, they will be automatically logged out.
The relief of 2FA session will be set at a specific duration. After that, user will be prompt for 2FA verification again upon login.