Welcome to our walkthrough of the Callback Tab. We understand that sometimes it can get very hectic in a contact center, and some of the calls that come in cannot get picked up in time. A customer can either drop the call or it can go to voicemail before it is picked up by an agent.
That's why we developed our Callback feature to help you see data on calls that you might otherwise miss.
Let's look at how to navigate this feature. Clicking on the Callback tab reveals two sub-tabs: Callback List and the Callback Report:
The Callback List shows all the calls that you missed during the day. They refresh every 10 seconds, and restarts over a 24-hour cycle.
Missed calls on this list show the caller ID, the queue they were placed in, the time they called in, and the agent that they were assigned to.
On the far right section a supervisor has the following Actions available:
Assign to Me
Assign to Others
Update
It is important that you stay on top of your callback list. It is unfortunate that we missed the calls in the first place, but making sure that we call them back at the soonest possible time shows customers that we care.
The Callback list is a handy way to keep track of that. That's why we made it easy to assign and update calls that need a callback.
Agents can also give status updates to a particular call. This helps them and everybody in the business to keep track of any actions made.
The second sub-tab is the Callback Report. This portion allows you to generate data on any abandoned calls over a particular period (this can also be adjusted depending on the Date Range) by any queue (also adjustable). The data presented here gives you a clearer picture from when the call came in, the time it was abandoned, who it was assigned to, and the status of the callback.
Data gathered here can be downloaded as a CSV, Excel, or PDF file.
The Agent Web Phone also has seen some updates reflecting the callback feature. Most notably it shows who assigned the call to an agent, the time it was assigned, and two action buttons: Call (green button) and Update (red button).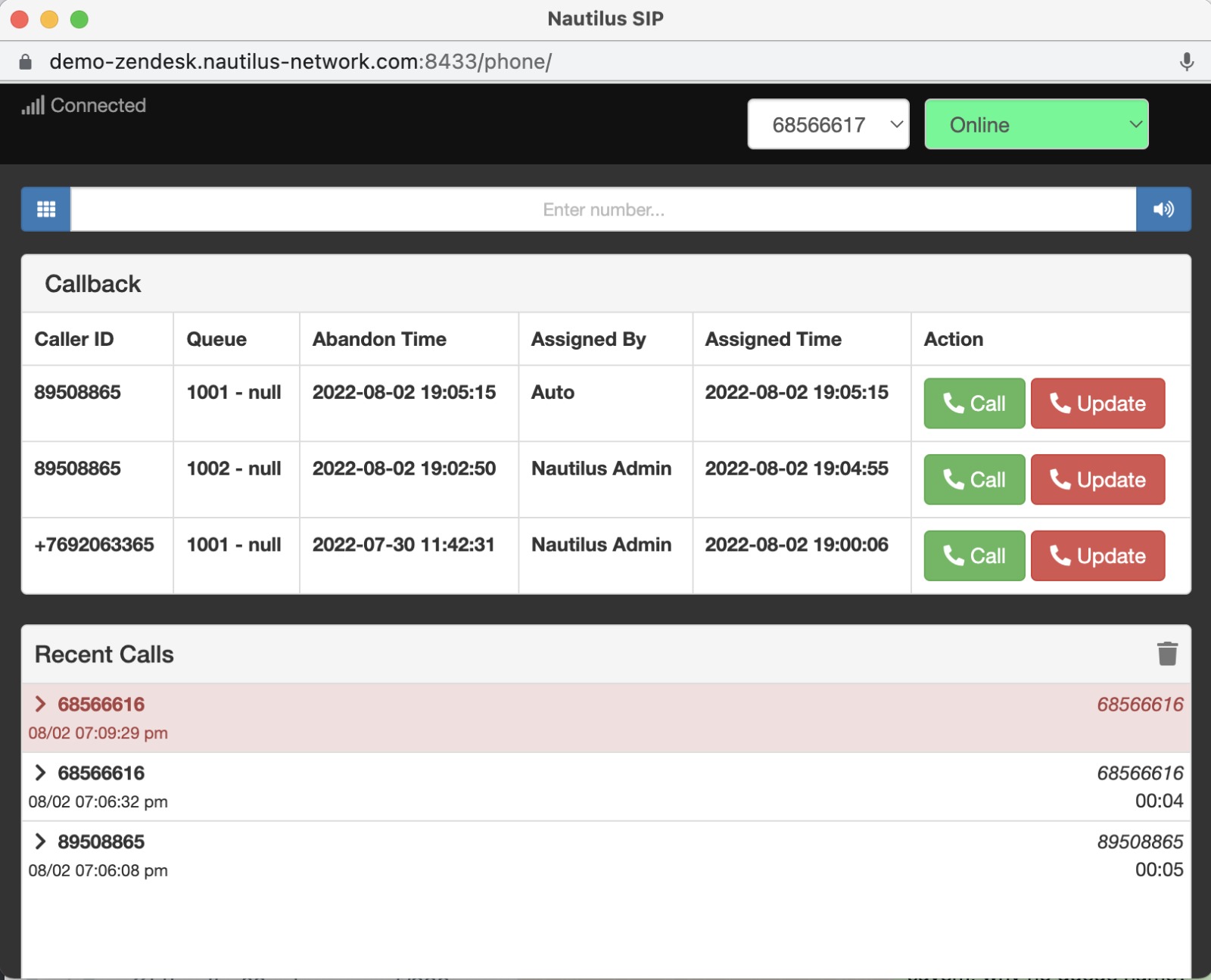 Pressing the red Update button allows an agent to change the status and leave remarks regarding the call.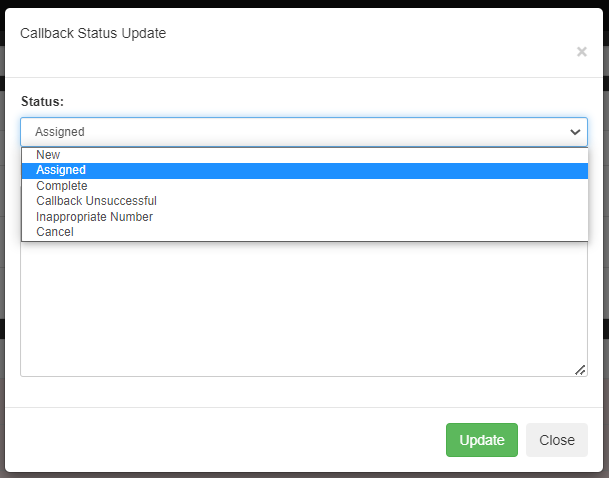 Callback Assignment Rules: Auto vs Manual
When a call doesn't get picked up, it is automatically assigned to the agent who it was routed to. It defaults to automatic assignment. However, if a client prefers to manually assign calls for a callback, this can be processed by our Nautilus team via the Reporting Portal.