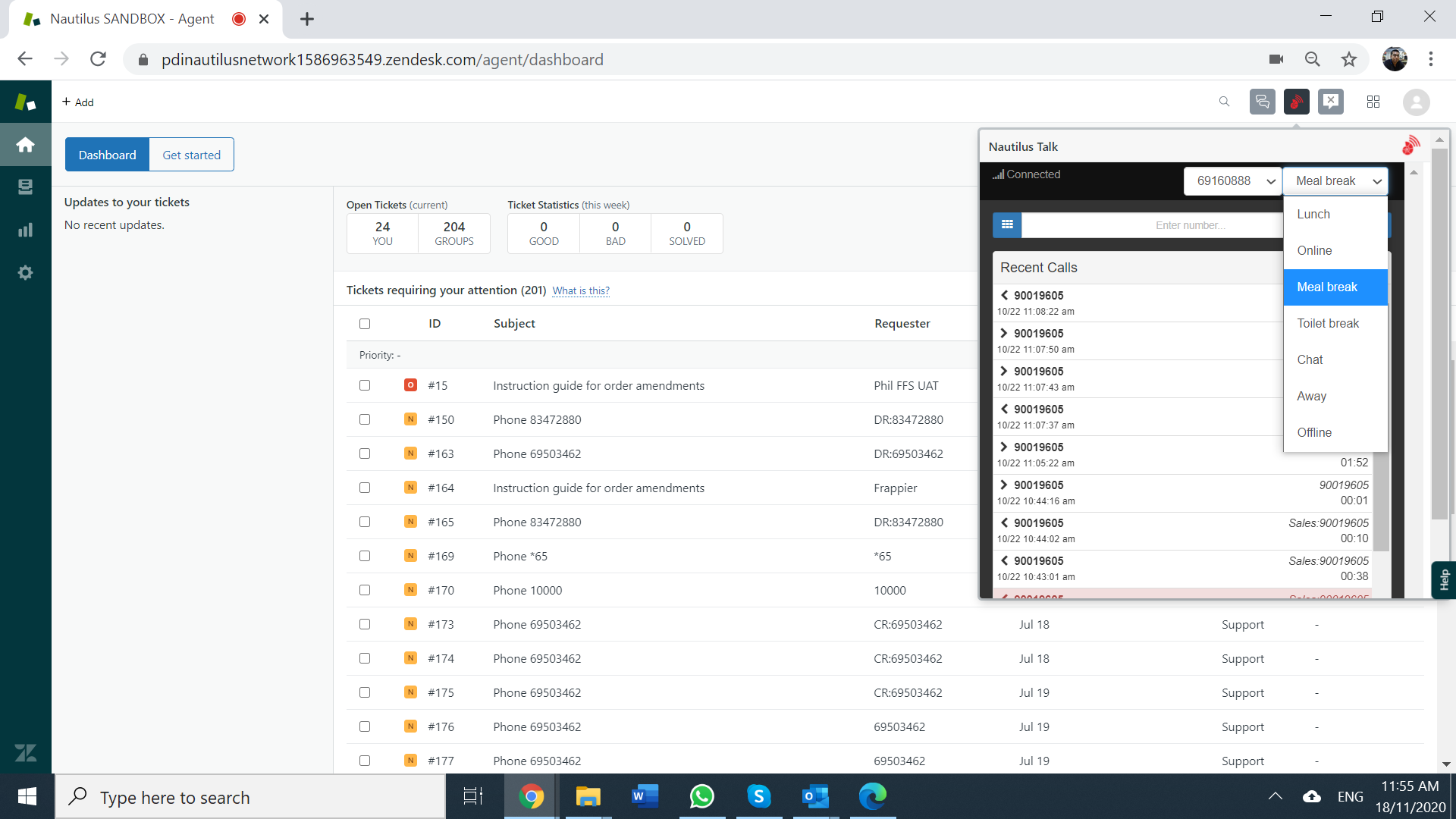 Zendesk is a powerful customer experience system that allows one to build better business. The principle behind the application is to build a system that enable people to interact better.
How Zendesk user can benefit using Nautilus?
Simple by associating telephone phone number with cases. Nautilus raise up customer reported cases on each call event and matches it with their status.
With the integration, user doesn't need to open cases anymore or associate them manually. Just seat back and see existing cases invoked with little effort. Nautilus build the bridge to provide better customer experience. No more hefty arrangement, all calls are sorted through Nautilus caller ID capturing.
When a user need to refer to a case, they can see it upon the event. When an excited customer is looking for the sales , the call brings them closer to the case . When delivery company fulfil their order, they take existing calls and handle them on the spot, Nautilus provide those caller ID information of the customer with the heads up by defining the cases associating with the call.
Existing case calls
Nautilus takes the existing case caller ID and bring up the cases associated to it by looking up the existing case contacts or subject. It will raise the status of the case such as "OPEN", "PENDING", "ON HOLD"
New case calls
Nautilus will invoke a new ticket upon the call.
Nautilus and Zendesk brings customer experience to a new level.