It's not hard to know your business processes. Yes, with one report, you can see the nature of your business call activity from a bird eye view. Reports are perspective, and with Nautilus distribution report it provide call reports that will help you manage your business better.
Distribution Of Calls By Summary
The summary report enable one to see all Inbound calls in one place. In other words, it displays total calls, answered, answered within your preferred time. Furthermore monitor your abandoned calls (considered as missed calls) in one place. You can perform a look up for reports base on 7 days ago to one year.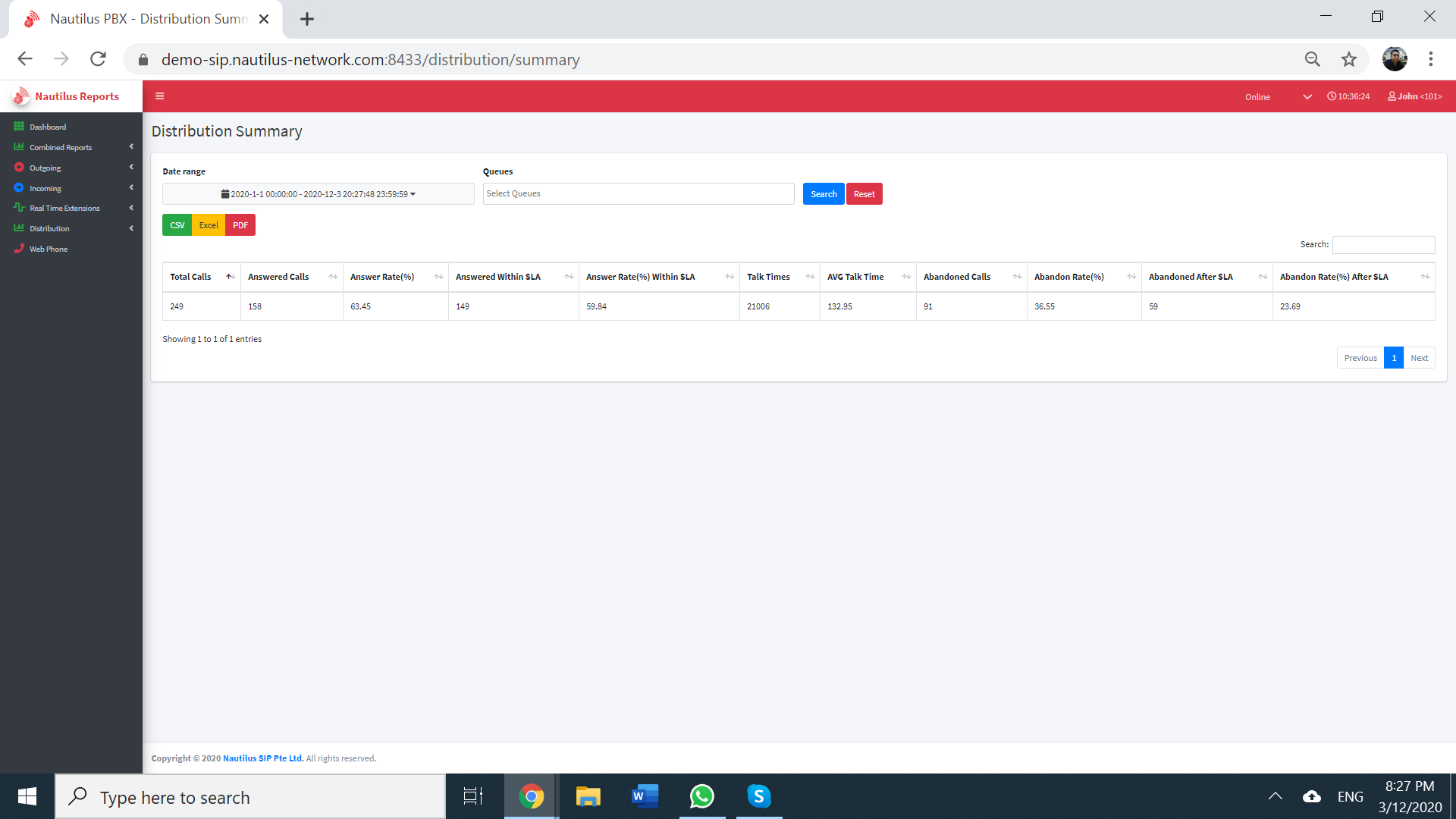 Distribution Of Calls By Queue
The queue report gives you the same statistics but now in the form of branch or department report. Think of that you may be running branch office or shop, or a sales department, the results of this individual operation can be seen here from a communication perspective.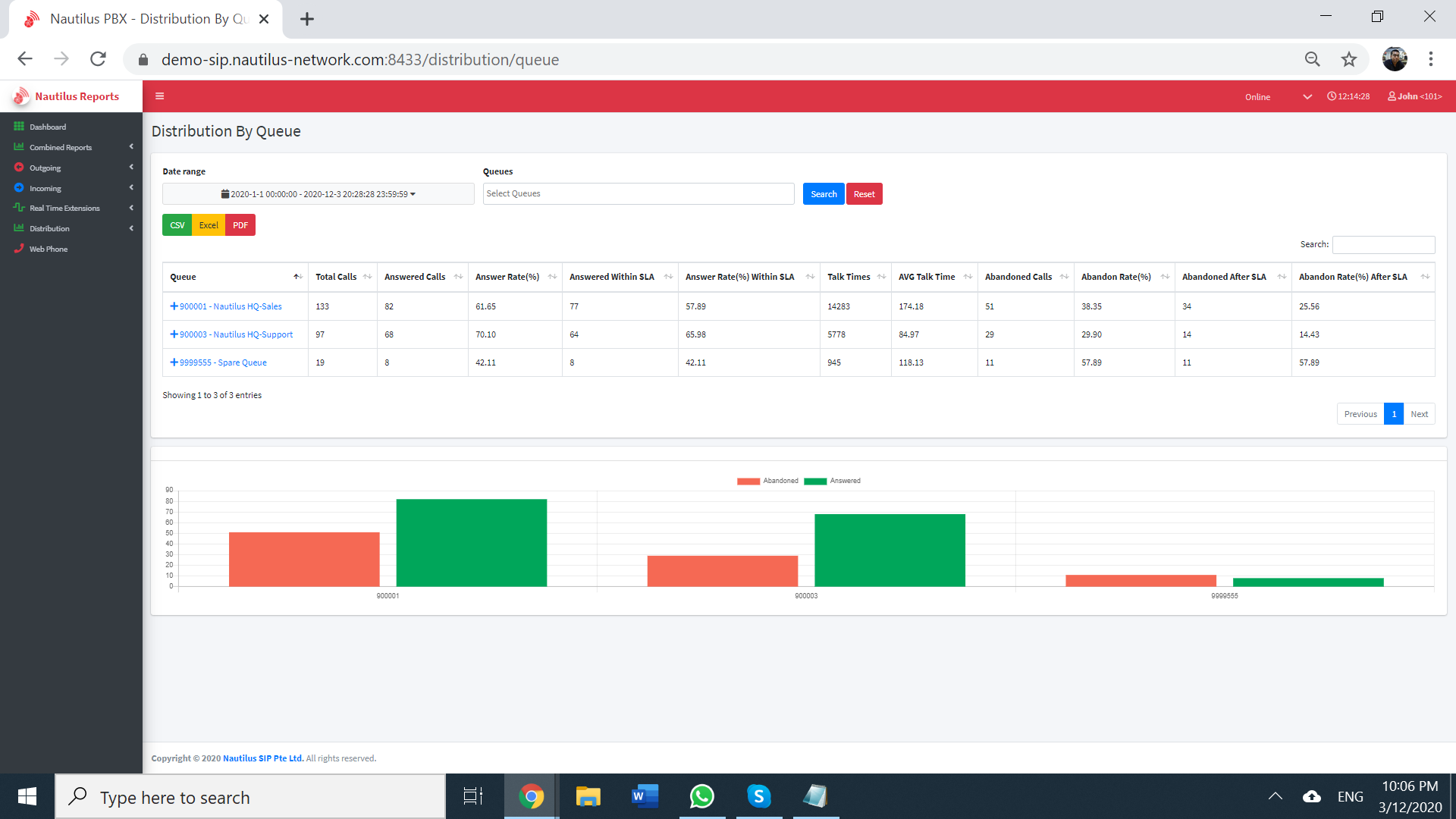 Distribution Of Calls By Month
The distribution report by month gives you a perspective of incoming calls that occurs in the period by months. If you search by 6 months or by one year, Nautilus will give you a report based on the months in the year. You can look out for peak time of the year by months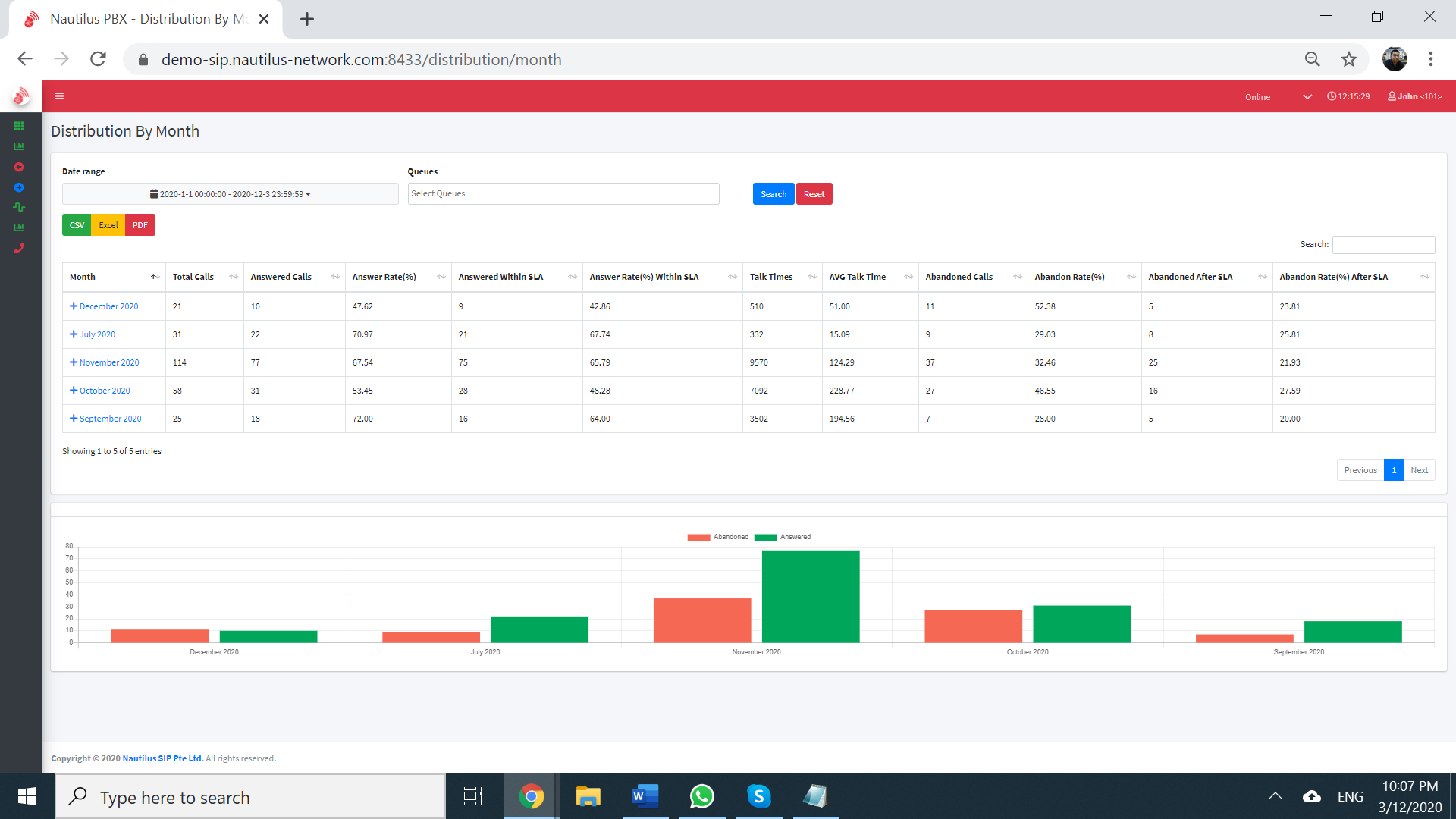 Distribution Of Calls By Weeks
Distribution report by week will give you a closer look at your business peak times by week. Look out for the festive weeks and see how festive time will effect the communication weekly.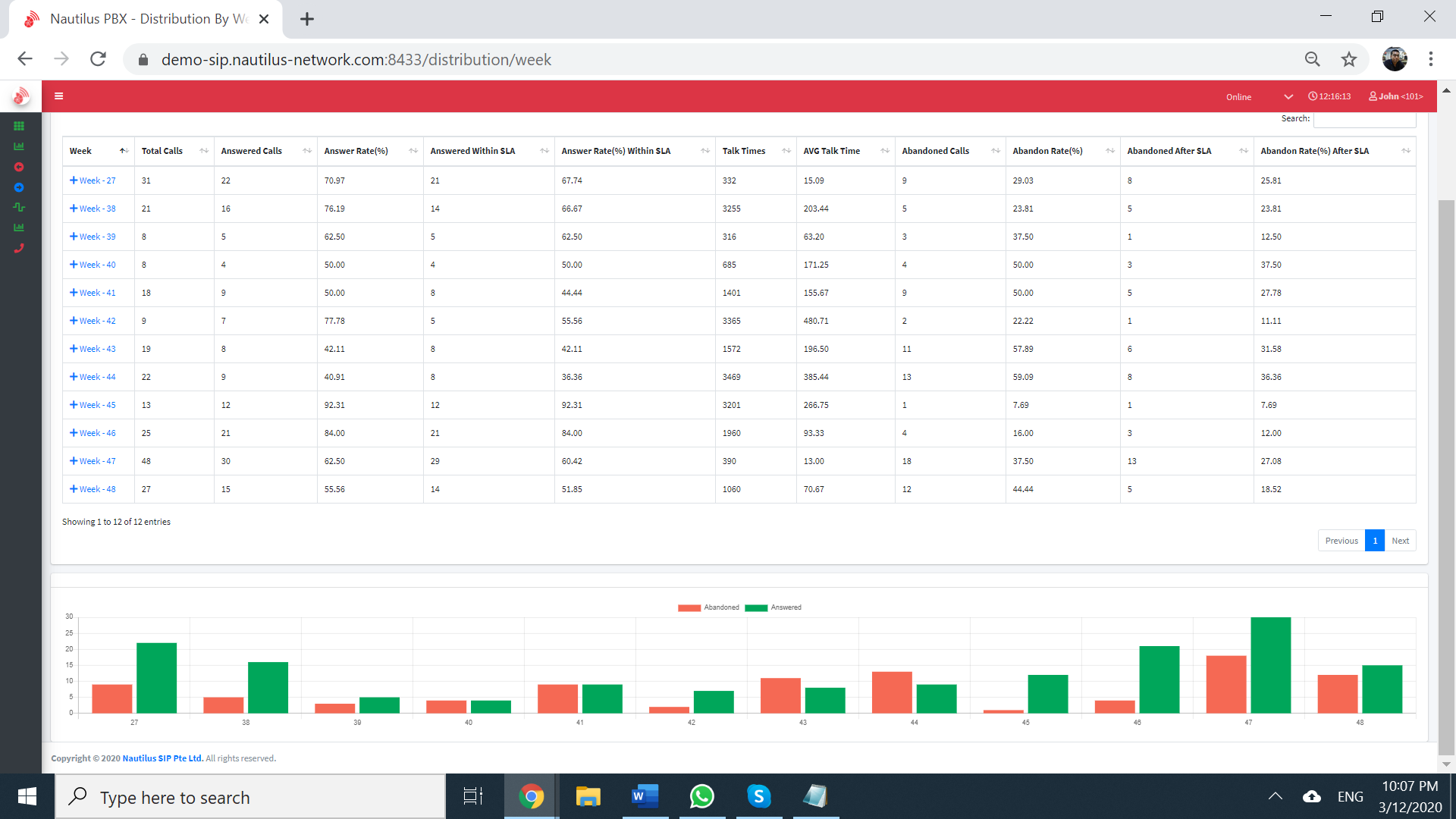 Distribution Of Calls By Days Of Month
When it comes to dealing with a month productivity, look no further then the distribution report by month. Here Nautilus can point you to the peak time of calls by days of month and give you a bird eye view of the period in which you should consider improving your operation.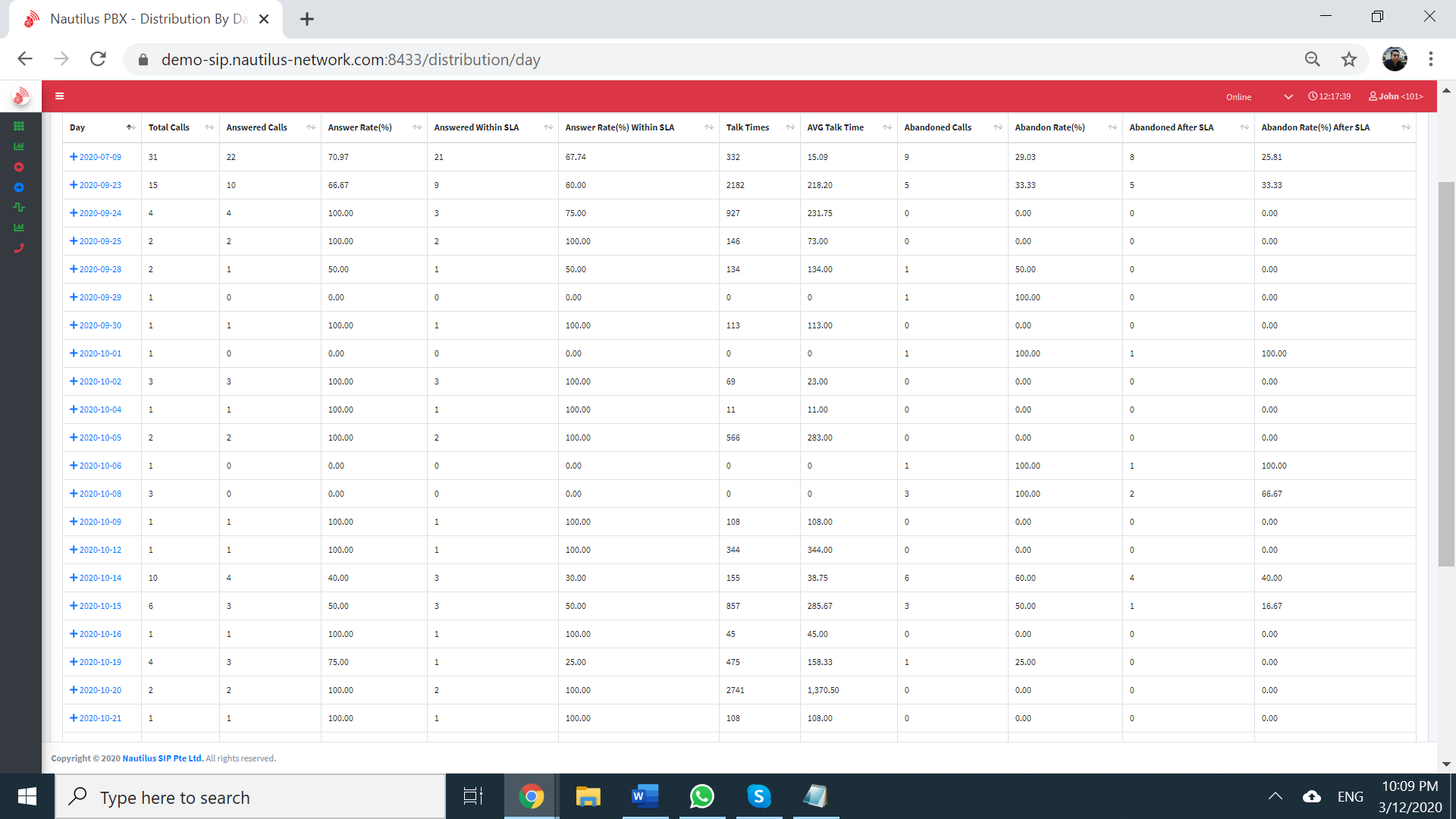 Distribution Of Calls By Hours Of Day
Distribution by hour is fundementaly the most applied report for daily performance indication. With the Nautilus, one can search on daily calls by hours and see the peak hours of the day.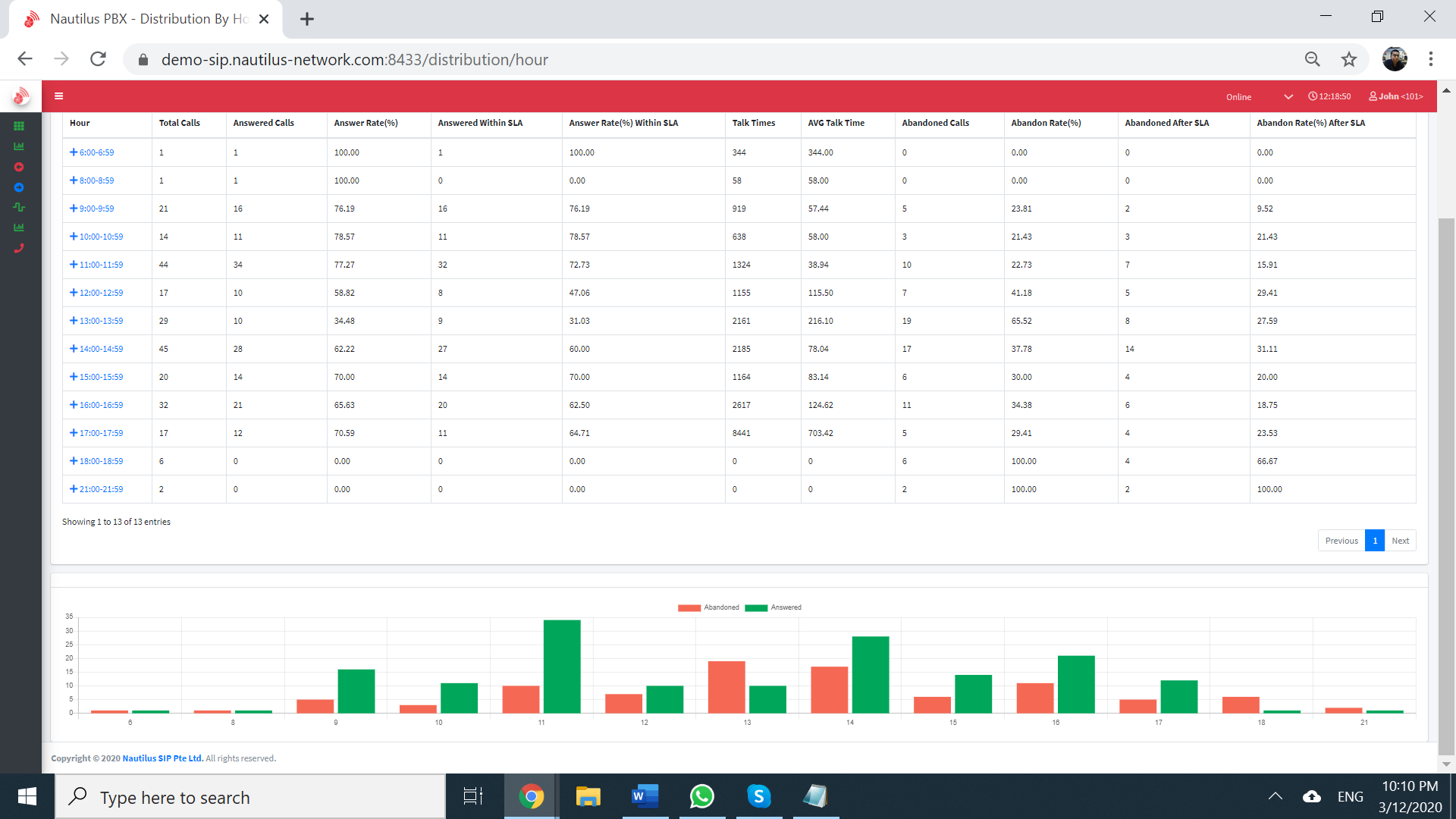 Distribution Of Calls By Days Of Week
If it doesn't get any better, the report by day of week is view from above. It gives business the idea to concentrate on the busiest day of the week. Bringing man power to handle support calls when the time is right and the operation is at a load.